Friends, Sponsors and Membership
Members
The friends of Foto Forum share a passion for photography. Their common objective is the non-material and financial support of the gallery. Its members have been supporting the production of exhibitions, publications and photography in all its facets since the founding of the South Tyrolean Society for Photography on 14 January 1991. They develop friendships with others who share their interest in photography and make use of the gallery as a space to exchange with other photography and art enthusiasts.
We thank all members of the gallery for their support.
We would be happy to hear from you if we've aroused your interest or should you have any suggestions or questions.
Patrons
Special thanks to our patrons and sponsors:
Autonomous Province of Bolzano, Office of German Culture
Town of Bolzano
South Tyrol Savings Bank Foundation
Innerhofer AG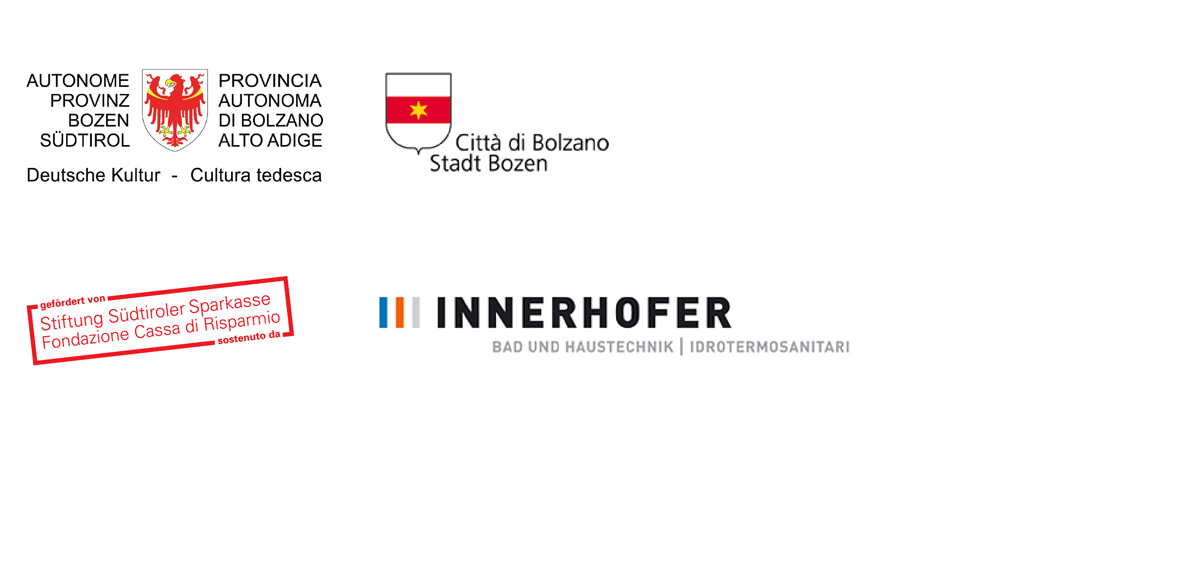 Get more ideas on what to do on the Kayak's Bolzano Travel Guide.